Welcome to Snake River Sportsmen!
We are starting our 40th year in February, 2022. Snake River Sportsmen, Inc. is an IRC 501 (C)(4) non-profit corporation in the State of Oregon. We have two range complexes: The Outdoor Range in Vale, Oregon, and The Ontario Shotgun Complex in Ontario, Oregon.

Vale Range Shooting Complex
We have 481+ acres of land located two miles south of Vale, off Lytle Blvd. We can accommodate almost any type of shooting for recreational or competitive purposes, from point blank range to 1,000 yards. The State and County Highway Departments have placed signs to the Shooting Complex on the major access highways through Nyssa and Vale. There are firing and impact berms for high power rifle from 100 yards through 600 yards, and at 1,000 yards, with 20 firing stations. The Practical Pistol pit has five firing lanes, measuring 10-30 feet wide and 20-50 yards deep and a large circular pit that is 60 feet in diameter. There are containers for storage. There are target frames and holders, pepper poppers, and round and square steel plates. There are four animal stands for High Power Rifle Silhouette and Black Powder Cartridge Silhouette, at 200, 300, 385 and 500 meters, with a covered firing line and storage, statistical hut. There are 14 cement benches in a cement deck for Bench rest and Cast Bullet Bench rest. There is a hut for storage and impact areas at 100 and 200 yards. The short range firing line is 1,000 feet long and contains a covered Small-bore Rifle Silhouette range with four 10-animal stands at 40, 60, 77 and 100 meters. There is also a warming hut. The Pistol Silhouette range has covered firing stations, a warming hut and will accommodate all the eighteen or so different Pistol Silhouette disciplines, with impact berms at 40, 50, 75, 100, 150 and 200 meters, with three 5-animal stands at various distances. The 20 stations for Small-bore Rifle have 50 and 100 yard stands, a covered firing line and a warming hut. There are five portable benches (one left hand). There is a safety fence west and south, in back of the impact areas.
Ontario Shotgun Complex
In 2006 we purchased the land for the shotgun complex which is located at 3443 SW 4th Ave., Ontario, just north of the airport. This range is owned by Snake River Sportsmen Inc. It offers skeet, trap and sporting clays. We have 2 skeet fields and have 4 trap fields with lights for night shoots. Sporting Clays are also available.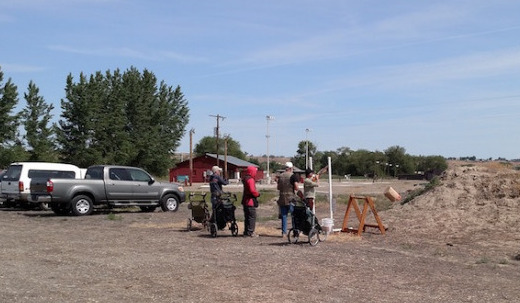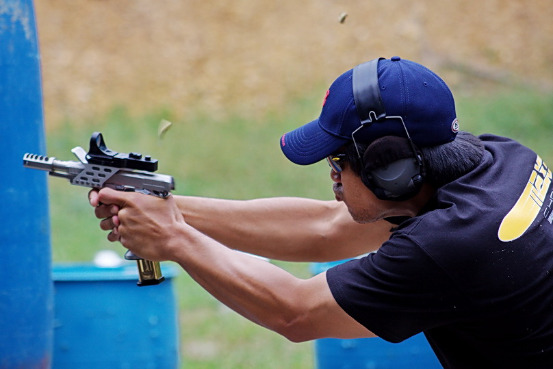 The Club is affiliated with the NRA, CMP, Idaho and Oregon State Shooting Associations, Skeet, Trap and Sporting Clay National Associations, IPSC, IBS, Cast Bullet Assoc., Bench Rest and most of the other governing bodies of the various shooting disciplines.