An Introduction to Practical Pistol

Practical Pistol Shooting is a sport which challenges an individual's ability to shoot rapidly and accurately in different scenarios with a handgun. We set up a course of fire where shooters fire at a series of cardboard silhouette and steel targets. Each cardboard target must be hit twice. (unless set up to be shot at otherwise) There are also "no-shoot" targets mixed in sometimes. The shooter has to reload several times and move around the course to get to the various targets. The event is timed and the score is a combination of accuracy and speed. The course of fire will be different every month. We usually shoot through five different target courses or "stages". These are all different as well. One stage may only be steel targets, one might be a combination of steel and cardboard. One might include moving targets. One might have short and distant targets in the same stage, you never know.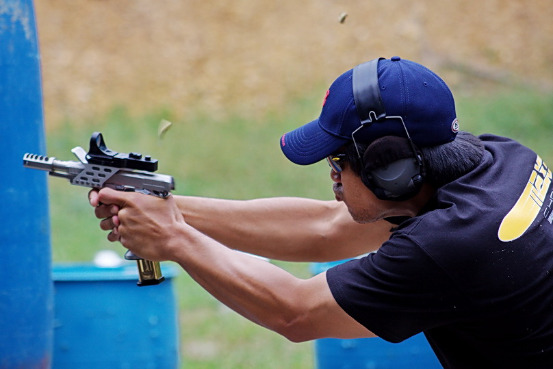 Equipment
Any semi-automatic pistol or double action revolver is allowed. We don't worry about major/minor calibers.
We shoot at steel knock down targets, so small caliber (less than .380 auto or .38 special) may have some problems knocking down the targets.
You can shoot the same gun for multiple runs or shoot multiple guns.
The course of fire is usually around 20 to 35 shots, so you will want at least six speedloaders or four ten round magazines (larger magazines are allowed).
You also need eye & hearing protection and a holster which covers the trigger gaurd. No cross drawing or concealed carry is allowed.
Safety Rules
See the Range Operations Guide under the About SRS Section.
Scoring
A zone = 5 points.
B zone = 4 points.
C zone = 3 points.
D zone = 2 points.
Steel targets count as 5 points.
Misses & Procedural errors are -10 points.
No Shoots are -10 points and a 10 second time penalty.
Score = Points / Time.
We normally use "Comstock Count" scoring rules: courses of fire have no restrictions on the maximum number of shots that may be fired, no restrictions on the maximum number of times each target may be hit, and no restriction on the amount of time required to complete the course. Each competitor may shoot at the targets until the competitor is satisfied with the hits on the target.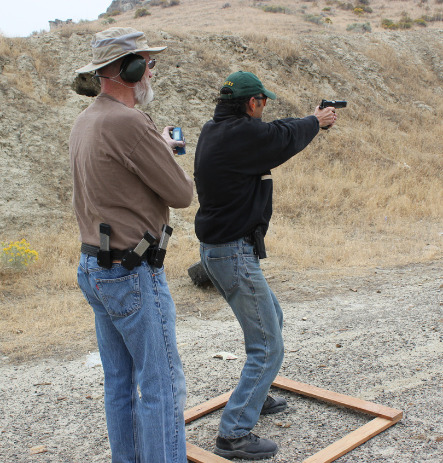 Fees
We charge a flat $10/match for as many runs as time allows.
Non members and first timers are always welcome.